Contact Us For
A Home Energy Audit*
Current Offer:$100 for a complete energy audit: $450 value! Free visual inspection.
Home Energy Audit Contractor in The Midlands, South Carolina!
Dr. Energy Saver's home energy audit is a smart investment that keeps paying off for as long as you own your house-- making it well-worth the price. Our audit is elaborate and covers the intricacies of your entire home, from foundation to roof. This inspection is used to identify all the inefficiencies and sources of problems within your home.
Understanding the importance of a home energy evaluation
A house works as a unit. You may well already know that when one thing goes wrong it triggers another problem, and so on; for this very reason, we are sure to evaluate your entire home's efficiency. For example, water heating expenses depend on the efficiency of the water heater, the types of showerheads in use, pipe insulation, dishwasher and washing machine efficiency and overall hot water demand. Heating and cooling costs depend on many factors as well: insulation levels, air leakage, duct leakage, and HVAC system efficiency, just for starters.
We are your trained and certified company who's here to help! We proudly offer our home energy audit in Mount Pleasant, Charleston, Simpsonville, Lexington, Columbia, Summerville, and surrounding areas in and around Spartanburg, Florence, Sumter, Greenwood, Chapin, Aiken, North Augusta, Greenville, and nearby!
When Dr. Energy Saver completes your Home Energy Checkup, you'll see exactly how your energy dollars are being spent and where your best savings opportunities are. We also prepare a prioritized list of recommended improvements --your master plan for saving energy.
IMPORTANT: Home Energy Audits Vary Greatly!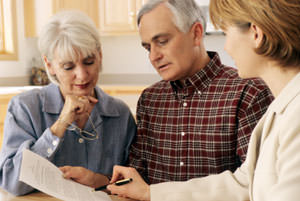 A clear path to saving energy and money. Our energy audit will reveal a master plan to improve your home's energy performance, cut your utility bills, and create a healthier, more comfortable home.
A Dr. Energy Saver Home Energy Checkup aims to inform you about every area where you could be saving money and energy. Not everyone can make this same, high-quality evaluation! You may have major air leaks that are hard to find, a furnace that isn't venting properly, or a ductwork system that's dumping air from your attic or basement into your living space.
To make sure you do the right things in the right order, invest in Dr. Energy Saver's comprehensive and customized Home Energy Checkup.
Make sure to contact us today to schedule your home energy audit in Mount Pleasant, Charleston, Simpsonville, Lexington, Columbia, Summerville, North Charleston, West Columbia, Goose Creek, Orangeburg, Piedmont, Camden, Laurens, Hartsville, and all nearby cities and towns.